---
Art History
Painting Maui Hawaii on Location
"En Plein Air is Painting on Location"

Maliko Bay Pastel
Using a black background paper or hard support for pastels is an approved-of trick. It makes the colors jump out and scream off the black. If you wanted to sell a lot of pictures fast, this would be the trick to use. Spray the picture lightly or it will sink into nothingness.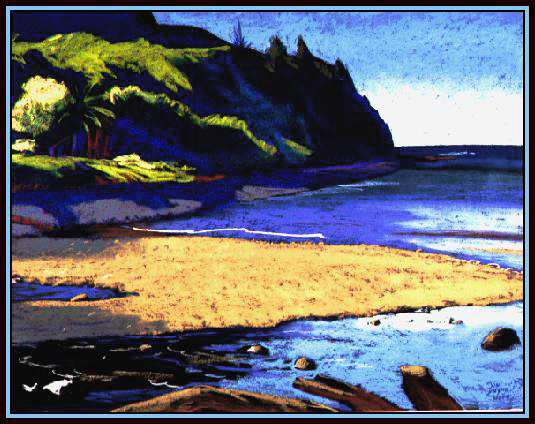 Next Painting with Tips, 65 Fleming Beach
Previous Painting with Tips, 63 Pioneer Inn, Lahaina, Maui