Haleakala Creator Photos and
SCIENCE CITY
May 24, 2002
The view from the top, 10,000'
I'm going to wait a day or two more for more flowers to appear.
Last night I went to the top, 10,000 feet, Cold!
This is what the creator looks like, and I look like.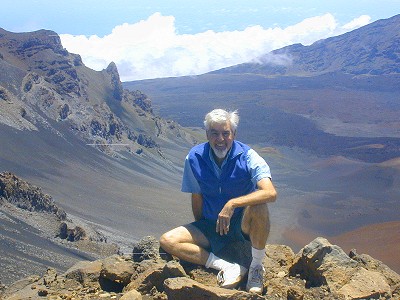 In the other direction I painted this little 7.5"x 11.5" acrylic painting I started at 4:30, just before the sunset.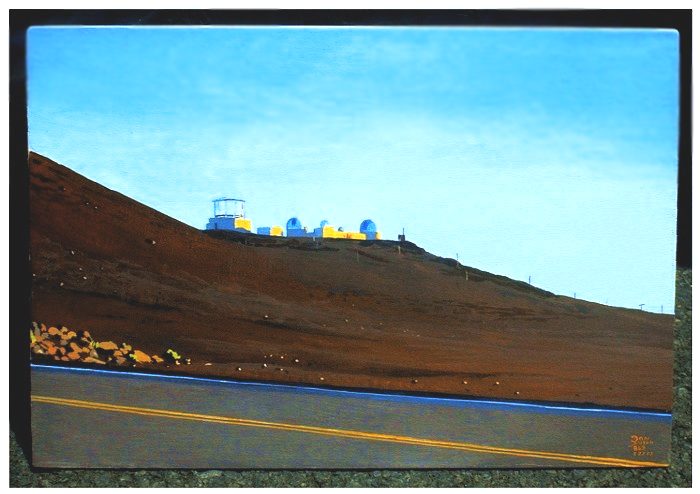 The observation building on the left is the air Force AEOS Observatory. It's a low orbit satellite tracking optical telescope, the others are for distant imaging. Tomorrow I'll finish the jacaranda painting.

NEXT PAINTING, Jacaranda2 3,500
PREVIOUS PAINTING, Back to the Jacaranda painting I started on my 62nd birthday.