I'm working on this one
Angles Flying, having fun.
Maui Fine Art Gallery
Donald A. Jusko, Maui Artist
Painting on Location en Plein Air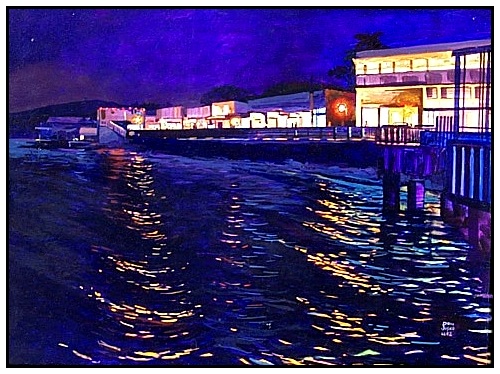 Lahaina at Night 12x16, Acrylic
My first gallery was in that dark pier building on the right.
I was in the park when I painted this scene.
Lahaina at night is very busy.
Acrylic, Painting on Location