San Francisco, 1970, I'm 30 in this picture. I had my own advertising agency at the time. In 1976 I came to Maui to paint on location full time. That was the beginning of my Real Color Wheel. Thirty-seven (2013) years later I'm still painting on location. I bought a Roland Giclee plotter and now print my painting on canvas with the same pigments I paint with. I made a transparent yellow ink with Tartrazine PY100, Ethylene Glycol and water.

Lahaina, Maui, 1999
This is how I paint outside of my van, sitting in front of my homemade easel. This easel is designed so that any size painting support ends where the paintings image starts. My paint box in the background is set up like a color wheel, this one is for acrylics. The top five drawers are brushes. Some creature comforts I can see in this picture are the hair drier and bug spray.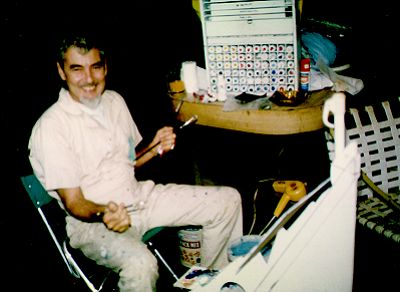 This is President Kennedy congratulating our Photo Squadron VFP-62 based in
Jacksonville Fla. 1963. I was in Photo Intelligence and found the proof
that Castro was bringing in Sam II missiles into Cuba.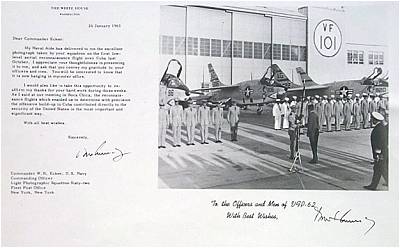 Navy Unit Commendation Ribbon (November 26, 1962)


VFP-62 is having a first reunion (after 45 years) in Mobile AL on April 3-6. Battleship Park, is restoring one of our RF8 photo-Crusaders that flew a mission over Cuba. We will dedicate it as an exhibit. You can check out the history of it by clicking on: www.vfp62.com/Sea_Stories_5.html.
We have a section dedicated to the Cuban Missile Crisis: www.vfp62.com/cuban.htm

It's 4-1-8 today, in 3 days our old squadron VFP-62 is getting together in Alabama, 145645 was taken out of mothballs last year. I have to miss the reunion, I'm sad about that. It was a lot of work for the guys but they got the job finished.. and on time. Hurricane Katrenia destroyed the original F8 that was in Battleship Park. Today I got an email from one of our lead members, Owen. It made me very proud.

"Attached is a little portion from one of the storyboards. Thanks again, Don.!
Blue skies,
Owen"

The Artwork on Crusader BU145645

During the Cuban Missile Crisis the Crusaders of VFP-62 bore colorful and imaginative artwork on their aircraft. Known as "noseart," these drawings were good for morale and helped create an esprit de corps. However they were rare on U.S. Navy aircraft.

To properly reproduce the markings seen on Bu145645 Battleship Park contacted period squadron artist Don Jusko who graciously consented to recreate the drawings from 1962.

Thanks Owen.


I stayed in Jacksonville for a few years after I left the Navy.

My Jag and my friends Jag back in 1964 when I was an art director
for an advertising agency in Jacksonville Florida.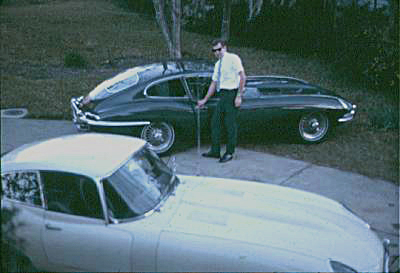 This an article about me in my first gallery, Lahaina, 1984.
In 2-18-07 I got this nice TCM Review about the Real Color Wheel.


Since then I have gotten more, Articles and Press Releases
This is the Lahaina Gallery, the portrait is painted on the wall.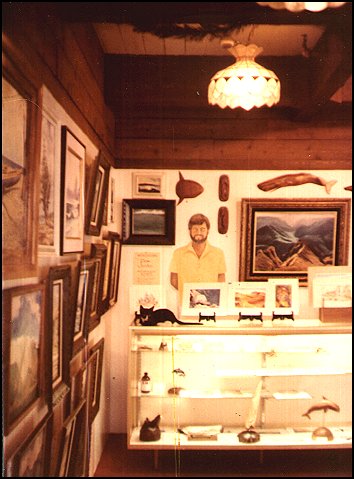 This is my last gallery in Wailuku.
We sold 15 years of my work in five years.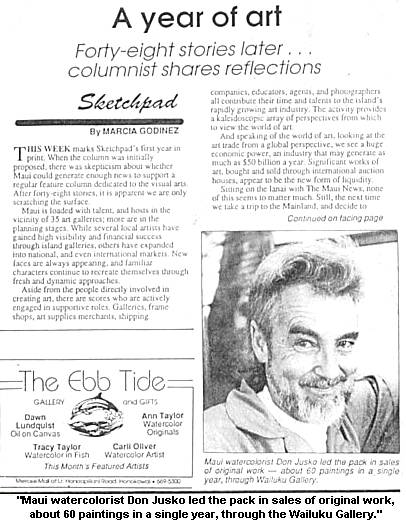 This is my latest mirror self portrait,
Oil, 11-1-11, 70 years old, 11x15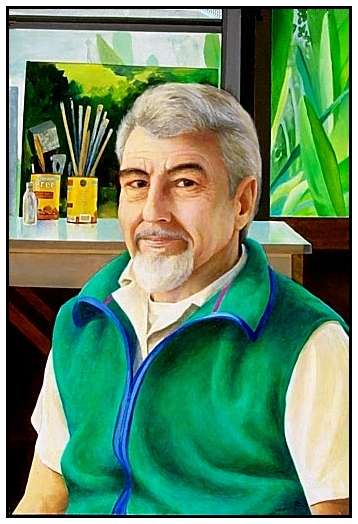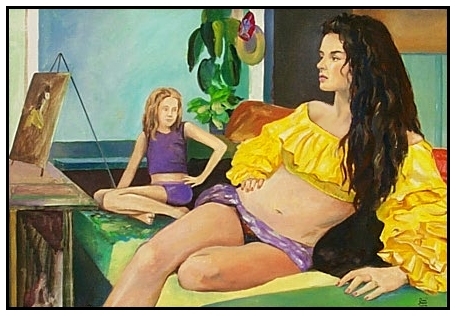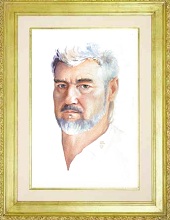 A painting hike into the creator.



From 1996 to 2001 I taught tennis in Lahaina with a great teacher, Shagish Waikida. I had 13 young students. Alex was 8 and hit topspin with two hands on both sides. She didn't know any other way.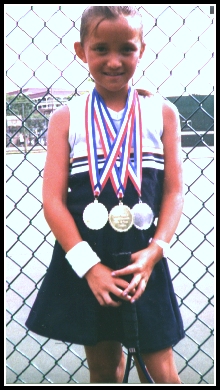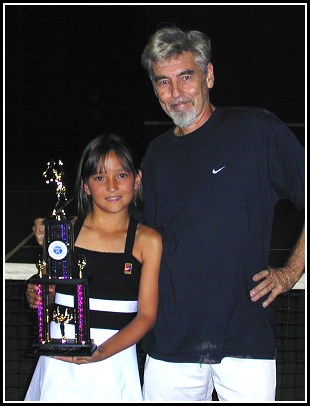 Alex Hasling in 1998 Novice Champ for all of Hawaii. Alex, Aug. 4th 2000, Still winning!
I just got this photo today, 9-17-12. WWll was still going on. Left to Right, my Grandma, Uncle Frank, Me- Donald Andrew Jusko (3 years old), my mom is washed out in the back row, Grandpa, Aunt Mildred and her husband Joe Zarish Sr.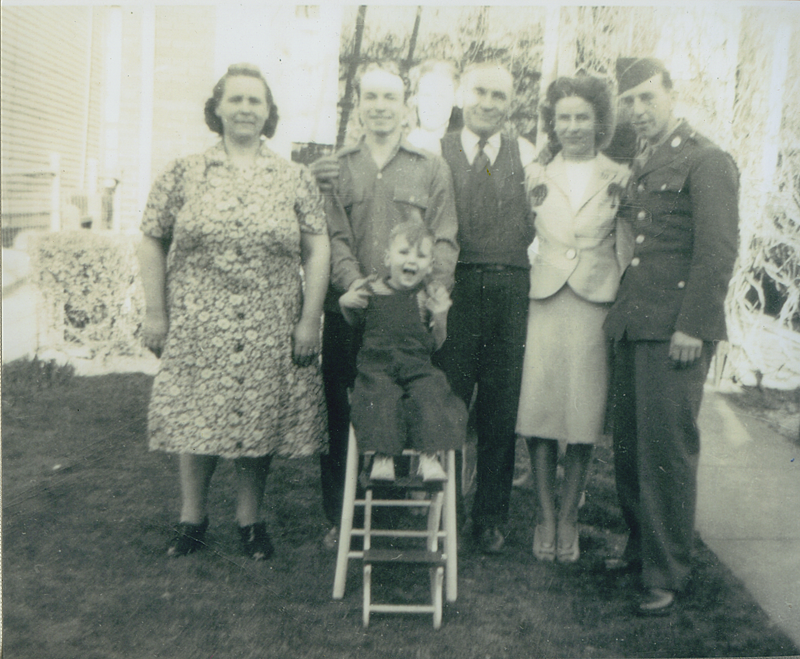 I can't say I know what this means but it's my horoscope, I had it made back in '88 and just found it.
Jupiter conjunct my sun means I should be rich. Ha, so much for astrology.
Next Page, Original Real Color Wheel
Biography Dates, 1959 to 2009
US Navy, 1961-1966, Photo Intelligence, PT2, navybiography.htm
Biography Personal photos, 1970 to 2000
Biography Current Maui, 2000 - 2013
Previous Non-bio Page, Original 1996 links