---
Painting on Location
by Donald A. Jusko
Kapalua Bay Waterfall, Watercolor

Arches, 140# Hot Pressed, 10x14, #907

Three hours on location at the Kapalua Bay Hotel, in the shade at the bar, that was very important... the shade! I started with a drawing with a 2H, 10 mm lead pencil. Added the lightest highlight colors, when this was dry I erased the pencil lines that I tried not to touch with water and started painting in earnest. To get it finished today I had to paint fast, This is block paper and it isn't as heavily sized as 300 pound paper, nothing on this one was wet down before painting.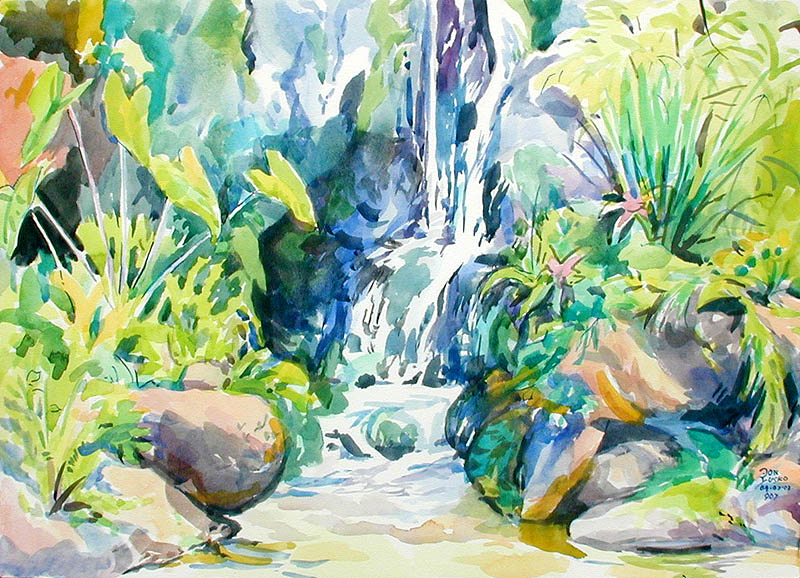 NEXT PAINTING Poli Poli Parasailing w/c
PREVIOUS PAINTING Flemings Beach, w/c

Order this complete color course on CD, $35.00.
Order only a 5"X5" Laminated Real Color Wheel $10.00.
Visit the Color Forum from kapaluawaterfall.htm