---
Painting on Location
Pigment Map
Real Color Wheel
Photographed color chips from the 36 Real Color Wheel.
RCW main page
Mixed Pigment Complements photo chip chart, new window.
NEXT Real Color Wheel Pigments, mypigments.htm
PREVIOUS RCW matching oil paint pigments, rcwmap.htm
Below is a photo-link to the RCW paintings.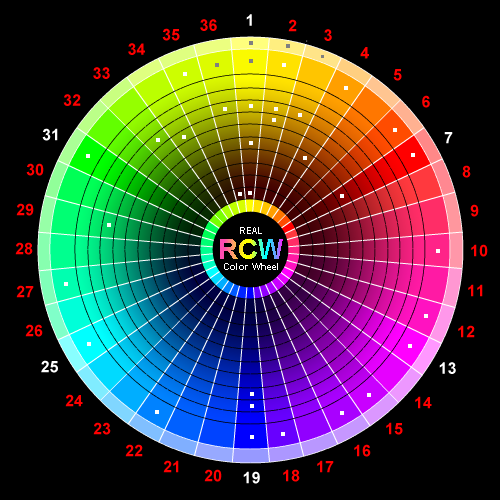 Order this complete color theses on DVD, $35.00.
Order only a 5"x5" Laminated Real Color Wheel $10.00.