---
Painting on Location
in Plain Aire
TOM BOOTH'S OIL PAINTINGS
TOM BOOTH'S OIL PAINTINGS #1- 2003
tombooth.htm - tombooth2000.htm - tombooth2.htm - tombooth2003paintings1.htm - tombooth2003paintings2.htm
tombooth2003paintings3.htm - tombooth2003paintings4.htm - throwdown1_9-29-14.htm
Buddhist Church in Hana.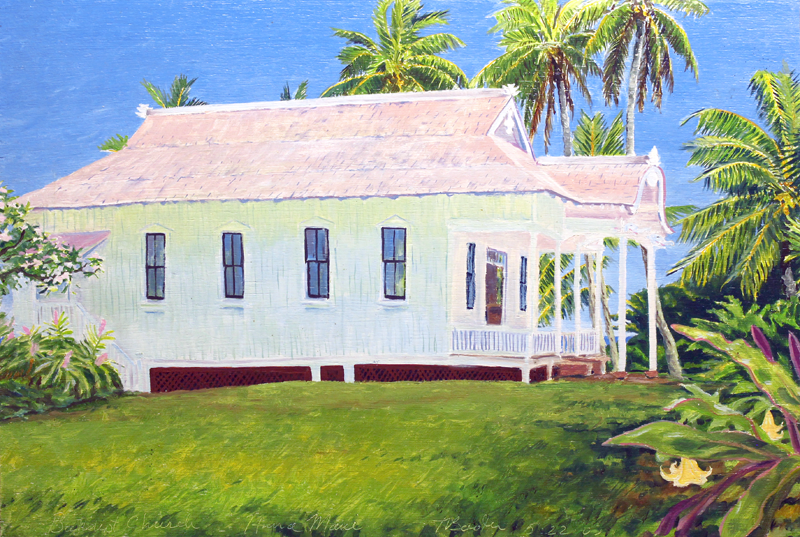 Tom and I painted this one and we both still have the our originals. Later, when it was dry, Tom glossed his painting with a linseed oil-out layer over everything because he planned on going back soon after the wash to finish painting, he never went back. So that didn't work as well as the harder dammar finish that is on the other eleven paintings finished in this 2003 set. This church is in Kipahulu.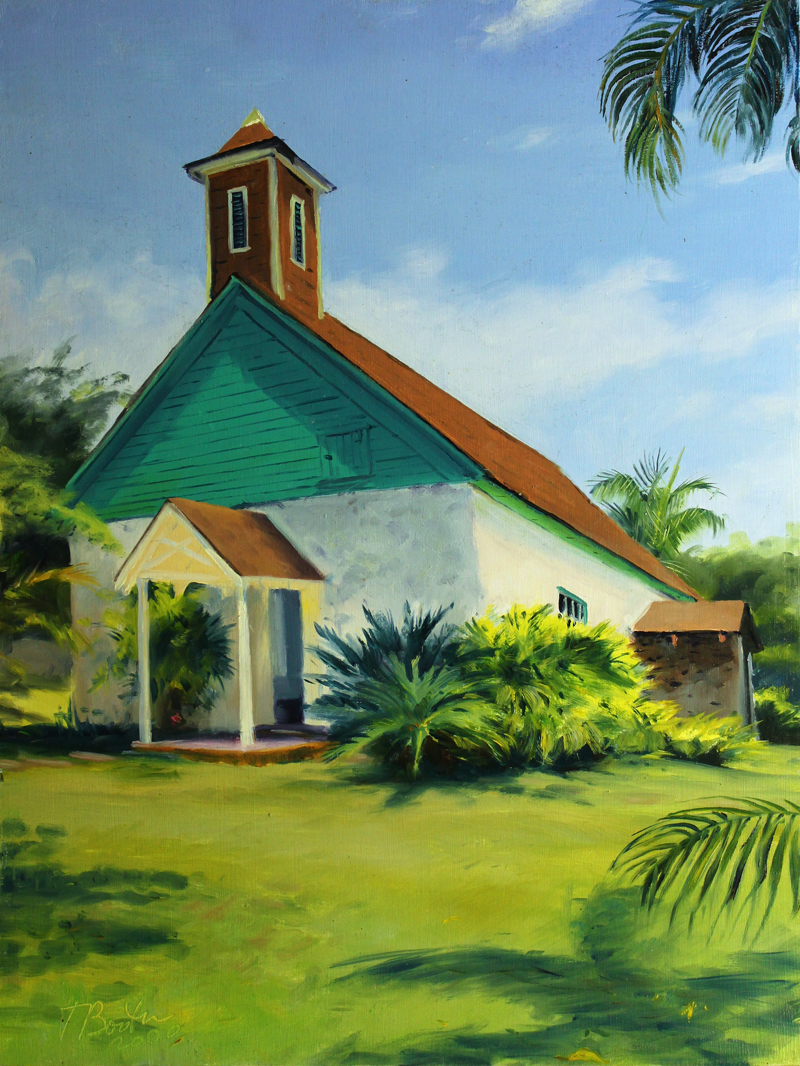 Beach Scene
PREVIOUS: tombooth2.htm
This CMYK image was converted to RGB for the computer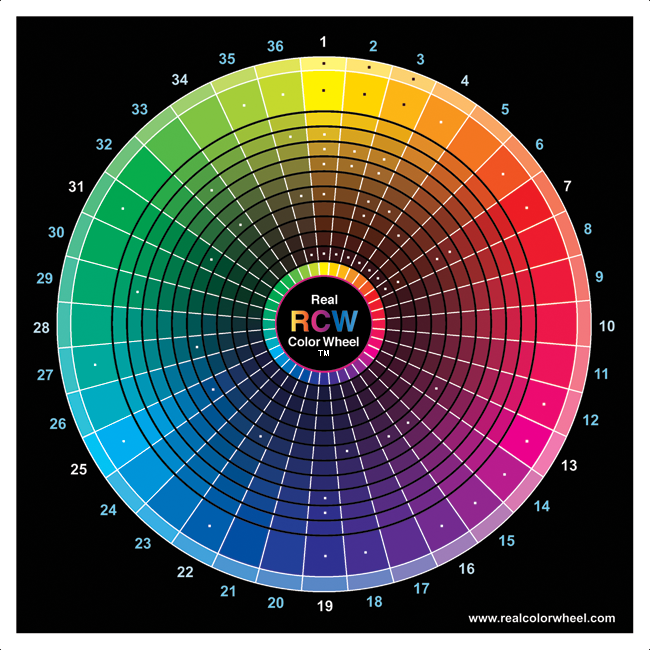 Order this complete color course on DVD, $35.00.
Order a 5"X5" Laminated Real Color Wheel with instructions $15.00