---
Painting on Location
by Donald A. Jusko
A Complete Oil Painting Palette
with links to the pigments.
27 clickable pigment colors to easily paint anything in front of you without using the pigment Black.
For limited color palettes go here.
For all tube pigments go here
For an in-depth chemical review of pigments and my RCW color wheel explained, go here
CLICK A COLOR for COLOR INFORMATION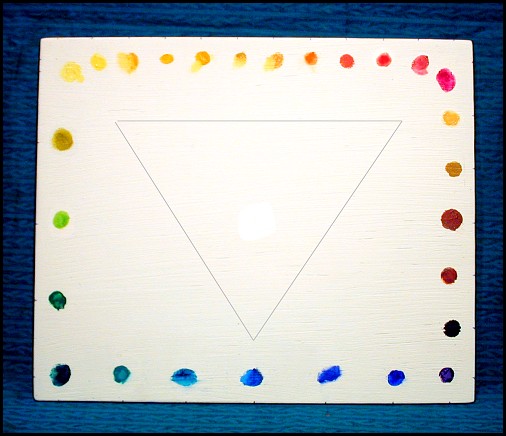 This is the back side with the raised 3" circular grip to spin the palette.
This brings the color I want to use close to me.
NEXT Pigment Chip Chart, complementsneutral.htm
PREVIOUS My Pigments, mypigments.htm

Order this complete color course on CD, $35.00.
Order only a 5"X5" Laminated Real Color Wheel $10.00